7th Green Film Network Award
Announcing the Nominations for the 7th Annual Green Film Network Awards for the Best Environmental Films in the World
Members of the Green Film Network (GFN), the most important network of Environmental Film Festivals in the world, have selected films from their latest editions to compete for the annual GFN Awards. The awards honor the most inspiring and impactful environmental films of the past year, exploring critical issues such as climate, food, energy, wildlife, and oceans.
Nominated by the world's leading environmental film festivals and selected by an international jury, the 2020 Awards will  include a special online presentation & screening. 42 films are competing for Best Green Feature Documentary, Best Green Short, and a special award for Best Film of the Decade.
This is the 7th annual Awards ceremony, which this year will take place online due to the ongoing COVID-19 pandemic. In previous years it was hosted by the GFN member festivals of Paris (France), Zaragoza (Spain), Dominican Republic, San Francisco (USA), Toronto (Canada) and CineEco de Seia (Portugal).
The 2020 GFN Award ceremony will take place on April 28th, 2021 at 15:00 UTC, presented as a free livestream event on the GFN website at www.greenfilmnet.org
Suzana Amado, Filmambiente – Festival Internacional de Filmes de Temática Ambiental, Brazil
Felix Arnold, CineMare Internationales Meeresfilmfestival Kiel, Germany
Sabyesachi Bharti, CMS VATAVARAN Environment & Wildlife Film Festival and Forum, India
Gaetano Capizzi, CinemAmbiente – Environmental Film Festival, Italy
Anca Caramelea, Pelicam – Festivalul Internațional de Film despre Mediu și Oameni, Romania
Zuzana Černá, Mezinárodní Filmový Festival EKOFILM, Czech Republic
Nocem Collado, Ecozine Film Festival, Spain
José Conde, CineEco – Festival Internacional de Cinema Ambiental da serra da Estrela, Portugal
Pedro Conde, CineEco – Festival Internacional de Cinema Ambiental da serra da Estrela, Portugal
Alexandra Diagne, Philadelphia Environmental Film Festival, USA
Till Dietsche, CineMare Internationales Meeresfilmfestival Kiel, Germany
Lia Furxhi, CinemAmbiente – Environmental Film Festival, Italy
Nicolas Guignard, Festival du Film Vert, Switzerland
Alberto Gutiérrez, Rural FilmFest Festival Internacional de Cine Rural y Medioambiental, Spain
Antonin Haddad, International FReDD Green Film Festival, France
Heinz Hermanns, interfilm Berlin – International Short Film Festival Berlin, Germany
Petra Holzer, BIFED – Bozcaada Uluslararası Ekolojik Belgesel Festivali, Turkey

Eleonora Isunza de Pech

, Cinema Planeta – Festival Internacional de Cine y Medio Ambiente de México, Mexico
Chita Izuno

, Green Image Film Festival, Japan

Carlos Kubli, Cinema Planeta – Festival Internacional de Cine y Medio Ambiente de México, Mexico
Corina Moldovan-Florea, Pelicam – Festivalul Internațional de Film despre Mediu și Oameni, Romania
Tsutomu Oyagi, Green Image Festival, Japan
Juliana Paniagua, Festival de Cine Verde de Barichara, Colombia
Georges Pessis, Deauville Green Awards, France
Pedro Piñeiro Fuente, Ecozine Film Festival, Spain
Sam Plakun, Environmental Film Festival in the Nation's Capital, USA
Jaume Quiles, Rural FilmFest Festival Internacional de Cine Rural y Medioambiental, Spain
Glynnis Ritter, Cinema Planeta – Festival Internacional de Cine y Medio Ambiente de México, Mexico
Vitor Roque, CineEco – Festival Internacional de Cinema Ambiental da serra da Estrela, Portugal
Stefania Sandrone, Ecozine Film Festival, Spain
Carolina Torres Duque, Festival de Cine Verde de Barichara, Colombia
Ruriko Uzu, Green Image Film Festival, Japan
N. Vasanti, CMS VATAVARAN Environment & Wildlife Film Festival and Forum, India
Barbara Veiga, Filmambiente – Festival Internacional de Filmes de Temática Ambiental, Brazil
Vera Zaverucha, Filmambiente – Festival Internacional de Filmes de Temática Ambiental, Brazil

Nominees for Best Green Feature of the Decade
All the Time in the World, Suzanne Crocker, Canada
Char… The No-Man's Island […Moddhikhane Char], Sourav Sarangi, India
Daughter of the Lake [Hija de la Laguna], Ernesto Cabellos, Peru
Genesis 2.0, Christian Frei & Maxim Arbugaev, Switzerland
Good Things Await [Så meget godt i vente], Phie Ambo, Denmark
In Search of Meaning [En Quête de Sens], Nathanaël Coste & Marc de la Ménardière, France
Racing Extinction, Louie Psihoyos, USA
Sand Wars, Denis Delestrac, France
Second Wind [Второе дыхание], Sergey Tsyss, Russia
The Whale and the Raven, Mirjam Leuze, Canada
Women and Water [La mujer y el agua], Nocem Collado, Spain
X Years After Radiation [~放射線を浴びた~X年後], Hideaki Ito, Japan
Nominees for Best Green Feature Documentary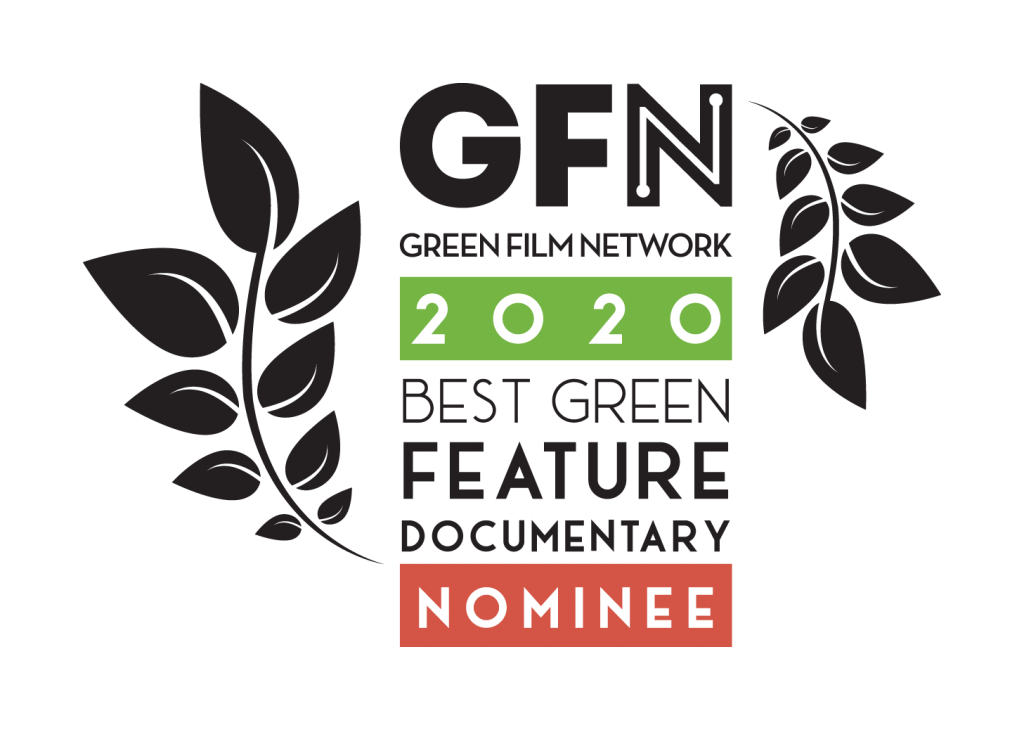 Acid Forest [Rūgštus miškas], Rugilė Barzdžiukaitė, Lithuania
Anthropocene: The Human Epoch, Jennifer Baichwal, Nicholas de Pencier & Edward Burtynsky, Canada
Douce France, Geoffrey Couanon, France
Grief [Žal Žen], Andrea Culkova, Czech Republic
Mossville: When Great Trees Fall, Alexander Glustrom, USA
Mothers of the Land [Sembradoras de vida], Alvaro Sarmiento & Diego Sarmiento, Peru
An Oasis of Hope [Une Oasis d'espoir], Nicolas Van Ingen, France
OSO, wild visions from Asturias [Ours, simplement sauvage], Laurent Joffrion & Vincent Munier, France
The Price of Progress, Victor Luengo, Spain
The Secret Life of Frogs, Ajay Bedi & Vijay Bedi, India
The Soul of a Cyclist [A Alma de um Ciclista], Nuno Tavares, Portugal
Tokyo High Tide [東京干潟], Hiroyasu Murakami, Japan
The Whale and the Raven, Mirjam Leuze, Canada
What happened to the bees? [¿Qué les pasó a las abejas?], Adriana Otero Puerto & Robin Canul Suárez, Mexico
Nominees for Best Green Short
All Inclusive, Corina Schwingruber Ilić, Switzerland
Baked Fish [Peix al Forn], Guillem Miró, Spain
The Bear Hunter [なめとこ山], Yaka Hara, Japan
The Beauty, Pascal Scheibli, Germany
Cala Turqueta SA, Macià Florit Campins, Spain
Cow [Vaca], Oriol Ruiz & Marta Bayarri, Spain
The Firefox Guardian, Gunjan Menon, India
Kofi & Lartey, Sasha Rainbow, Ghana/UK
Mother of the Air, Murat Eyuboglu, USA
Point of (No) Return [Vi (r) Agens], Patrícia Pedrosa, Portugal
Rewild, Nicholas Chin, Ernest Zacharevic Marta Salvador Tato, Indonesia
Robin Food, Pavel Maximov, Italy
Rubbish [Basura], Roberth Fuentes, Philippines
The Service Station [La Station Service], Andrea Vistoli, France
This is not a bee [Ceci n'est pas une abeille], Francisco J. González, Mexico
Traces, Sébastien Pins, Belgium
Uniontown, Fraser Jones, USA
 
BEST GREEN FILM OF THE DECADE