Planet in Focus, Canada's foremost and longest running environmental film festival, is honoured to be hosting the 4th Annual International Green Film Network Awards.
The Green Film Network brings together the major film festivals that take place annually around the globe that focus on environmental issues. The network objective is to coordinate the events of the associated festivals, promote environmental films worldwide and encourage initiatives and projects that might help people ponder about the environment.
Learn more about the award-winning films below!
Green Vision Award: To promote, encourage and give a global platform to national productions in order to develop and strengthen the professional environmental cinema of the Green Film Network member countries.
Green Cinema Award: To recognize and applaud the world's best environmental film of the year. The films nominated represent the "Best International Film" screened at each of the GFN's over 40 festivals around the world.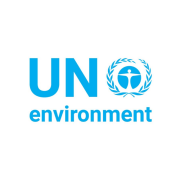 24 SNOW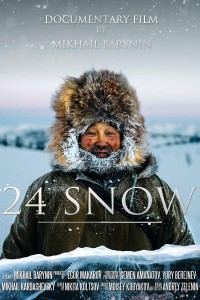 Mikhail Barynin | Russia | 2016 | 90 min | PG
If temperatures of -40°C make Canadian winter seem intolerable, then one can only imagine living in a climate that dips below -70°. But that's the reality for farmers like Sergei in the Siberian Russian territory of Yakutia who breeds horses in an environment where the ground is almost always frozen. Despite the unforgiving weather, 
24 Snow
 captures Yakutia in all its staggering beauty. Sumptuous cinematography and a vibrant score make this film a work of art and a stirring portrait of a land and its inhabitants. This gorgeous film shows how Sergei and his neighbours thrive despite the extreme elements and warm up to modern technology as they adapt their way of life to the south.
Mikhail Barynin – Director
---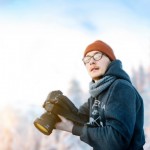 Mikhail Barynin is a documentary film director born and raised in Moscow, Russia. He graduated from the Gerasimov Institute of Cinematography in 2013 and is now making feature documentaries. He recently finished work on his latest film, 
24 Snow
, a riveting story that follows a horse breeder and his daily struggles of overcoming the arctic climate of Yakutia.
PLASTIC CHINA
Jiu-liang Wang | China | 2016 | 81 min | PG
The class system is alive in all its toxicity in Jiu-liang Wang's IDFA award-winning Plastic China, a film shot in Shandong on the country's east coast. There, the hard drinking Peng makes $6.50 a day working in a plastic recycling plant run by the authoritarian Kun. Working alongside Peng are his three children, including the 11- year old Yi-Jie, a bright girl who wants to attend school. While Kun's son gets to go to private school, Yi-Jie's prospects of getting an education and bettering herself are minimal. "Wang's inquisitive cameras compile a grim reportage of what looks like an unwholesome, even toxic environment for workers, bosses and pint-sized residents alike. Harmful, insidious, invisible forces are evidently at work here, both of a socioeconomic and physiological nature."—Neil Young, Hollywood Reporter
Jiu-liang Wang – Director
---
Director of award-winning and impactful documentary film Beijing Besieged By Waste, Wang graduated from Communication University of China, School of Cinematic Arts in 2007. From 2007 to 2008, he finished a set of photography work about Chinese traditional superstitions. He started investigating the landfill pollution around Beijing in 2008. In 2011, he finished Beijing Besieged By Waste, a set of photography work and a documentary with the same name. From 2012 to now, he has been working on the documentary Plastic China.